Play Areas
Playgrounds & play parks
Clifton Park has the biggest free play park in all Yorkshire! With sand pits, mazes, swings and zip wires, there's something for kids of all ages.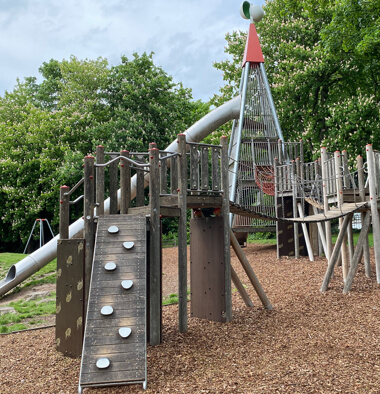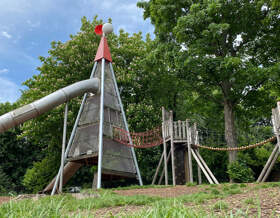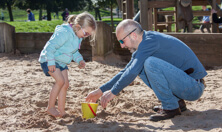 Play Areas
Adventure and play for kids and teens
Clifton Park has amazing play equipment and activities suitable for children of all ages, from toddlers to teens.
For the little ones, you can explore the magical musical stepping stones, sand pit and flower maze, as well as classic swings and slides that are ideal for young children.
For older kids after a little more adventure, there's our amazing 10ft tower slide, zip wire and tyre swings to keep even the most energetic teen entertained!
Play Areas
Clifton Park skate park
The skate park is hugely popular with skaters of all ages and abilities. It includes a variety of rails, grind boxes, oververts and a good sized set.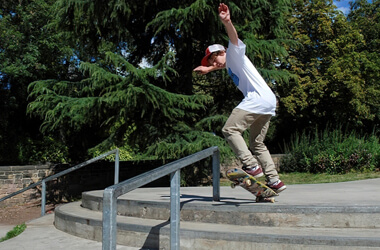 Play Areas
Play park facilities
With such a large play park and adventure area, a visit to Clifton Park is a great day out for families and children of all ages. It also has accessible equipment, making it a great destination for disabled visitors too.
There are also food and drink facilities provided by the ice cream kiosk, as well as regular visits from local burger and ice cream vans.
You can also find toilet facilities right next to the play park, alongside the ice cream kiosk.