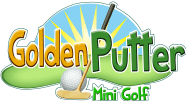 Mini Golf at Clifton Park
The Golden Putter Mini Golf course at Clifton Park Rotherham is always a winner for friends and families!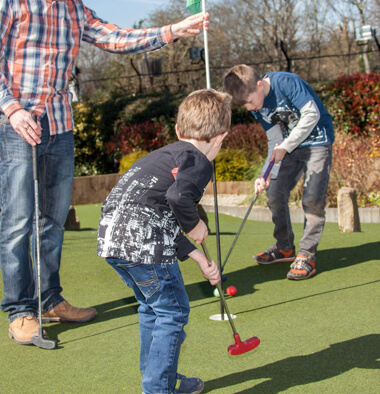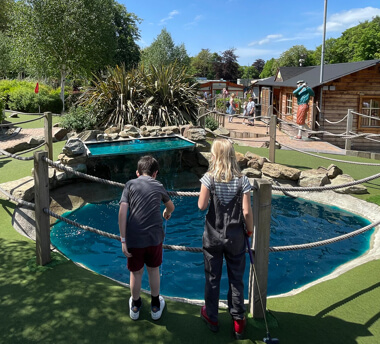 Clifton Park Mini Golf
Golden Putter Mini Golf - 18 holes of excitement!
The 18 hole Golden Putter course is brilliant fun for everyone, and has plenty of tricky putts and water hazards to keep you on your toes!
If you're looking for a fun game that's brilliant for children and adults of all ages, then Golden Putter Mini Golf is perfect for you. Whether you're super competitive or just having a bit of fun, everyone can join in with this fun activity.
Take on the ramps, rocks & water hazards to become the Golden Putter champion!
Become a Mini Golf Champion
When you play a Golden Putter course, you can even enter your score online for your chance to become the ultimate Golden Putter champion!
Visit the Golden Putter Website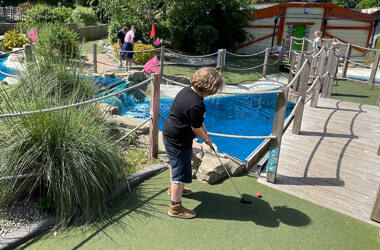 Clifton Park Mini Golf
The perfect day out for the whole family
The Golden Putter mini golf is an attraction that's suitable for the whole family, with multiple generations being able to compete on an even plain field.
The course is carefully landscaped and has an array of water features, so you'll be sure to enjoy an interesting and unique game regardless of if you're looking for a one-off game or if you're looking to settle a score from a previous visit.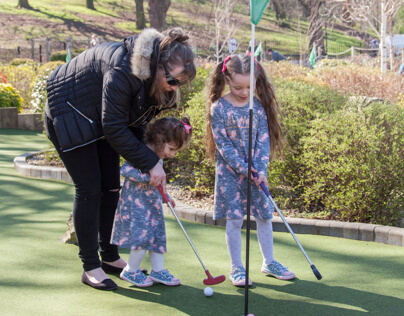 Tickets & Pricing
We can accept both cash and credit/ debit card at the mini golf.
Children - Under 16

£3.90

Seniors - 65 & over

£3.90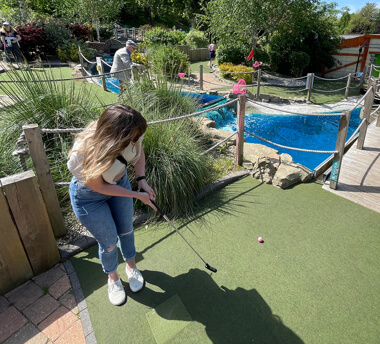 Plan your visit
Opening times
Opening times for Mini Golf change throughout the year, so check out our timetable to plan your visit.
Calendar Key
Open 10am - 5pm

Open 10am - 5:30pm

Park Closed
See full timetable
Clifton Park Mini Golf
Parties & School Trips
If you're interested in having a party at the Fun Park, or making it part of a school trip, we've got the perfect packages for you.
Find out more