Clifton Park
Rotherham's favourite free day out!
Clifton Park in Rotherham is the ideal day out for family and friends. With exciting activities, sports, beautiful gardens and even a museum - there's something for everyone at Clifton Park.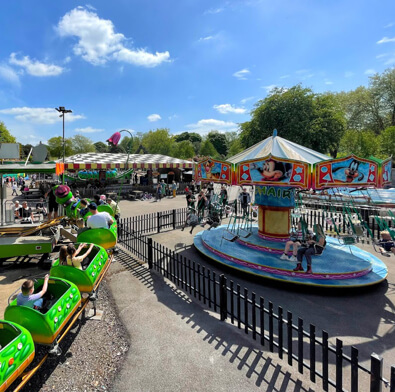 Adventure and activities
With Yorkshire's largest free play area, a water splash park, a Fun Park full of rides and rollercoasters and 18 holes of mini golf - there's bound to be something to keep you and your family occupied at Clifton Park!
Upcoming Events
A Magical Christmas Adventure
Every Christmas, Clifton Park gets some very special visitors - Santa and his elves! Through the holiday season, you can treat your little ones to a magical Christmas adventure.
It includes:
Unlimited rides at the Fun Park
Unlimited mini golf
And The Magical Christmas Adventure
Book tickets now
Culture and community
Clifton Park is at the heart of Rotherham's community, and is here to be enjoyed by all. Discover local history as well as up and coming artists from the area in the Clifton Museum, or explore the beautiful gardens - including the dedicated community space in the Walled Garden. Clifton Park represents the very best of Rotherham.
Find out more about Clifton Park Museum
If you'd like to find out more about Clifton Park Museum and other council run facilities at Clifton Park, you can visit their website.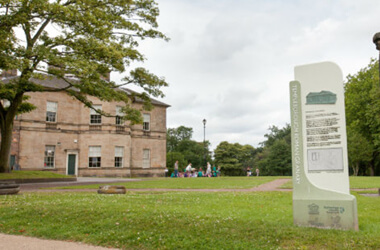 Visit us
Where to find us
Clifton Park is easy to reach from the centre of Rotherham whether you're driving, walking or using public transport. Clifton Park has 2 car parks:
Doncaster Road car park Clifton Park, Doncaster Road, Rotherham
For sat nav please use S65 2BQ
Museum car park Clifton Park, Clifton Lane, Rotherham
For sat nav please use S65 2AA