Clifton Express
The Clifton Express Land Train
See Clifton Park in style with our wonderful Land Train, which can take you all around the park to see all the sights!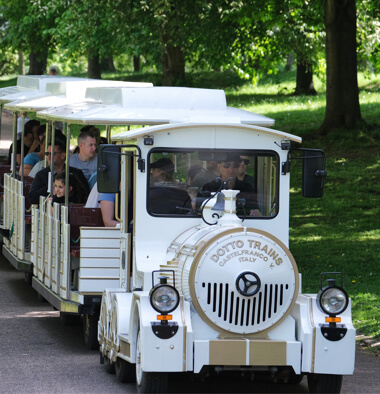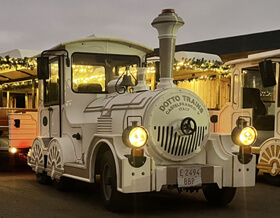 Clifton Express
Explore Clifton Park by Land Train
The Clifton Express is one of the major highlights of any visit to Clifton Park. Not only is it by far the best way to see the park in all its glory, it's also one of the easiest ways to get from one side of the park to the other!
The Clifton Express also includes a wheelchair accessible carriage, and can be a brilliant way for visitors with limited mobility to enjoy Clifton Park, without the need for too much walking.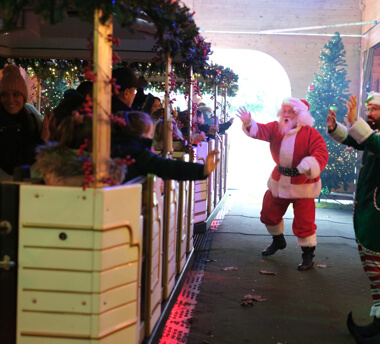 Clifton Express
Tickets and Seasonal Information
All tickets on the Clifton Express are returns, so you can stop off at your favourite parts of the park, and then simply catch the train back when you're done!
For late November and December the Clifton Express undergoes a seasonal transformation into the Santa Express. Forming the core of our Magical Christmas Adventure, allowing you to not only experience a bit of Christmas magic. But to experience it in a unique and comfortable way.
Clifton Express
Take a train ride around Clifton Park
A leisurely ride on the Clifton Express is the very best way to experience everything Clifton Park has to offer.
Your journey will take you from the very centre of all the activities, including the Fun Park, Mini Golf, play areas and water splash, through the beautiful gardens, on to the Clifton Museum, and then round through the gardens back to your starting point.
All tickets cover a round trip, so you can get off the train at any of the stops to enjoy the park, then get back on to head home again.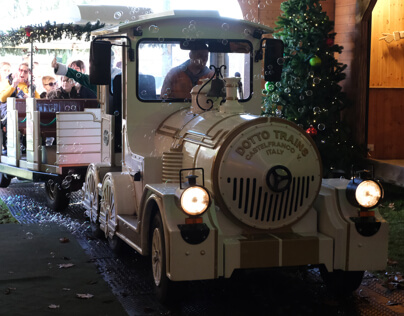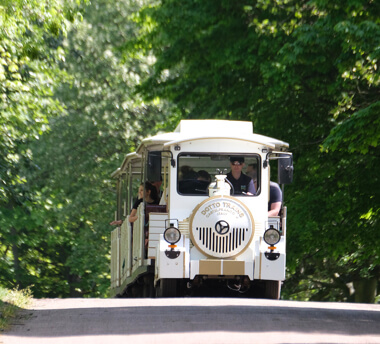 Tickets & Pricing
All tickets on the Clifton Express are for a round trip.